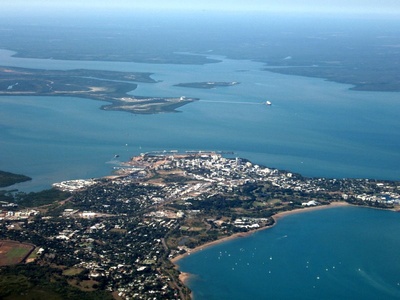 Hi All,
sorry, forgot the obligatory photos!
Anyway, day 2 was a bit better, got some decent work done, may have got myself a traffic ticket - we'll see - They now have a few traffic lights here and I went through a red, in front of the UN police who were taking photo's. Oh well. No one else slowed down even, they are that new!
Anyway, Indian again for tea tonight, only one beer tonight -- after I went to bed last night, had to get up a couple of times to "ease springs" after the beers and found all of the doors between me and the toilet locked.
AAAAAAARRRGGGGGHHHHHHH!!!! No, where could I "go"?
The guest house is pretty Spartan and there are no easy options or window that open etc.
Well, as I was exploring the guesthouse, in the dark, wearing only a pair of shorts and a ridiculous hunched up posture-holding back the flood, I found a door through the kitchen, that was only barred and not actually locked - Phew! Talk about relief!
Anyway, leaving tomorrow afternoon and I should be back in good old, cold, dreary, rotten old Wellington on Tuesday evening.
But brace yourself for another riveting episode at the end of this month, I will be heading to Suleimaniyah in Northern Iraq, another work trip, of course!
Cheers ears

Dale/BoriS