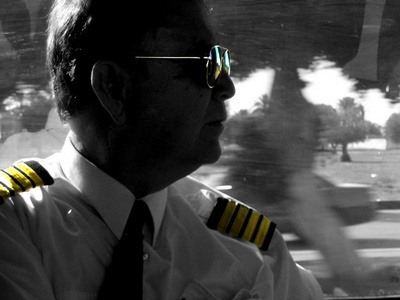 Happy New Year! All the best for 2007 - It's finally here.

I think 2006 is the year that never was - I don't remember a lot of it too clearly. It's probably better that way. Really a year that just flew (or sneaked) by.

Sorry I didn't text anyone on the night, I dropped my phone stumbling home in the small hours of New Years day and broke it.

Anyway, on to the travel side of things; I am cutting my Christmas leave short by a week and going to East Timor, to Dili airport ?- we have received a contract to replace a damaged antenna, then carry out routine maintenance and then calibration of the airport navigation aids. It will only be a short trip ? 4 days in Dili altogether.

I don't know if I'll be able to send a newsletter and photos from Dili, so this is a pre-trip newsletter, sort of a teaser really.

There has been some trouble in East Timor before Christmas, youth gangs fighting and rioting, apparently. I don't think that will affect me, I should have enough time in my schedule to wait out any trouble in the hotel if need be. I haven't seen anything in the news lately so all should be good.

At least, unlike the New Zealand summer, the weather should be warm; 30 DegC as I write this, but unfortunately it's also thunderstorms, humidity and mosquitoes. I started taking Doxycycline today, as an anti-malarial; what fun, you always have to take the stuff before going somewhere warm and it makes your skin more sensitive to the sun. You really can't win can you? I haven't had the nausea from it, although I felt a bit odd for about an hour after taking it this morning. Stay tuned for detailed reports on the side effects--I will be taking it for about 5 weeks!






Anyway please enjoy these photos from the last couple of jaunts: Jordan, Portugal and Libya.


Cheers,

Dale / BoriS

3rd January 2006